Comprehensive Allergy Care at Gainesville's Accent ENT
North Florida's only private practice otologist delivers expert exams for diagnosing, treating and managing allergies, asthma and immunologic disorders.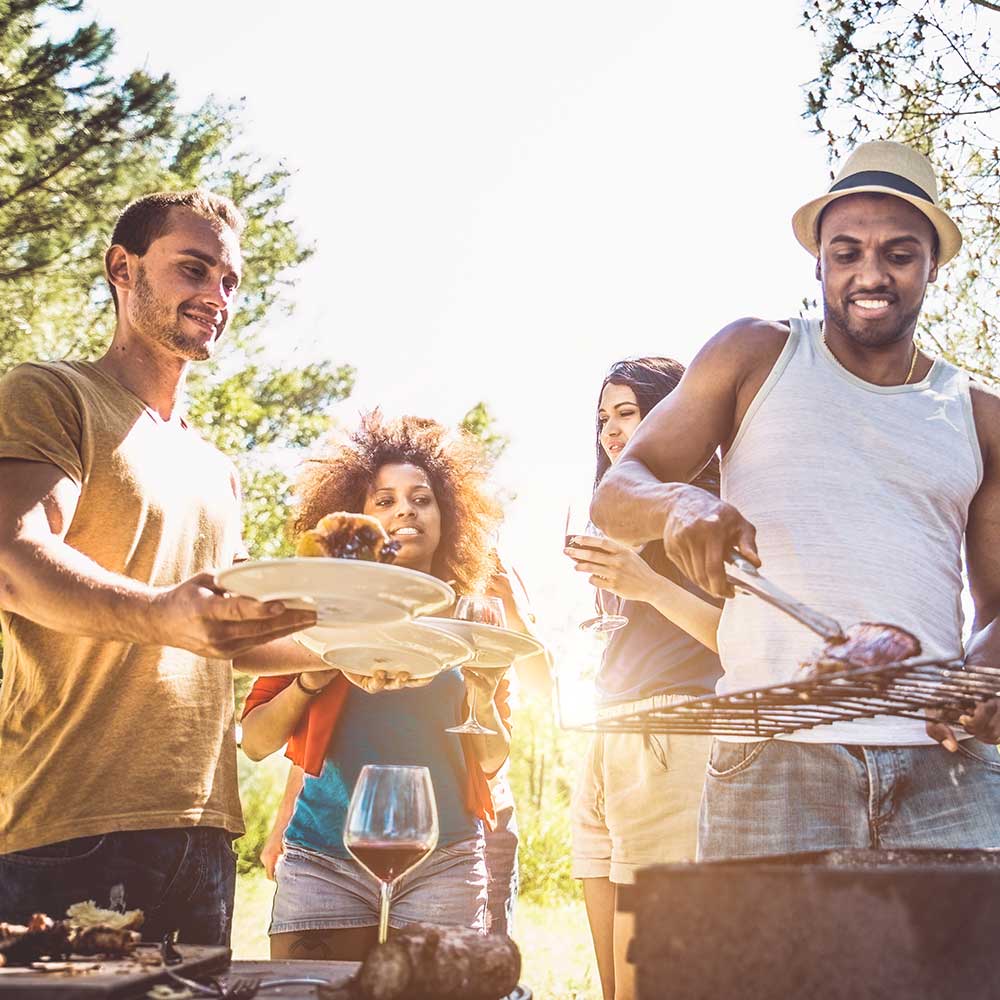 Did you know that over 50 million children and adults in the U.S. suffer from allergies or a type of sinus disorder, and these illnesses are the 5th leading cause of disease? Your immune system recognizes whatever you are allergic to as a foreign invader and, in defense, your body releases chemicals to combat it. The chemicals released by your body are what cause allergic symptoms that can range from watery eyes, itching nose and sneezing to anaphylactic shock. No matter how mild or severe your allergies, trust the proper diagnosis and treatment of your condition to Accent ENT in Gainesville.
What Is An Allergic Reaction?
Whenever you're exposed to something that inspires an allergic reaction, your body launches an allergic response. Your body's allergic reaction can cause symptoms in your nose, eyes, throat, lungs, skin, stomach or intestines. It is rare that an allergic reaction affects the entire body, but why take the risk? Accent ENT can help you identify what you are allergic to so that you can take action to treat, manage or avoid a reaction, today!
Common allergy conditions and sources for an allergic reaction can include the following:
How Are Allergens Diagnosed and Treated?
Accent ENT physicians provide testing and surgical treatment for severe cases of allergic rhinitis, nose tumors, chronic sinus problems, nasal polyps and more.
Many ear, nose and throat clinics diagnose and treat allergies by conducting tests. Accent ENT will forego tests if your condition is recognized by our specialists as common and not severe. For example, our doctors help patients with chronic sinus problems manage their conditions without having to undergo surgery. Often, allergy shots or sublingual immunotherapy are an effective treatment to help patients manage an allergy or sinus condition.
If your sinus condition requires surgery, our doctors have extensive experience in minimally invasive procedures, including:
Minimally invasive procedures are usually outpatient procedures that are cost effective and less risky, saving you both money and time. Gainesville Accent ENT doctors are board certified specialists in Adult and Pediatric Allergy, Asthma and Immunology. Our specialists and their caring staff is dedicated to diagnosing and treating you and your child's allergic and immunologic needs. They also collaborates with our cosmetic specialist, Dr. Daniel J. Hall, on cosmetic procedures, like Rhinoplasty and protruding ears.
While our offices are in Gainesville, we help residents of all surrounding communities in north central Florida diagnose and resolve allergy issues. We invite you contact Gainesville allergy specialists at Accent ENT today to schedule an appointment.
If you have any questions or comments, or if you want to learn more about the services we provide, please call us at (352) 372-9414. To schedule a consultation with one of our experienced doctors, contact us today.
Accent ENT
| 4340 Newberry Road, Suite 301 | Gainesville, FL 32607 |
Map
| Tel: (352) 372-9414